Salvatore Fava PhD
President and General Consultant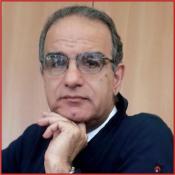 Expertise area
Literature, communication, psychology, management, international law, journalism, publishing.
Education
Bachelor of Psychology and Cognitive Science (AM University); Master in Business Management (Assindustria), Executive Master in Development of Creativity in the Organization Area (CTC, Bologna, Italy); PhD in International Law (Selinus University). He took part in the International Economics and Managerial Skills development program at the CTC in Bologna (2002, Italy). He studied Neurolinguistics at the CNV Institute in Nice where he obtained a Master's degree in Neurolinguistic Programming. He has published about ten books, the most recent is "Global Network Universities" (Unigester Libri, 2021).
Professional
He is currently President and Ceo of Selinus University of Sciences and Literature, a distance learning on line University based in Roseau Walley, Dominica. He is also executive director of Uniselinus Europe in London. He is a consultant in international law Off Shore and publisher. As an author, he has published many books in the humanities area as well as in the field of communication and management. His most recent publication is "Global Network Universities" (Unigester Libri, 2021). He is a trainer in advanced training courses in communication, management and international law.